Housekeeping of any company speaks a lot about the working culture of the company. Neat and clean flooring whether it is office, working place or compound of the company are important not only from hygienic point of view but it also gives positive look and vibes to the working staff as well as to the visitors also. Keeping these factors in mind we at GOOD TIMES Company provide uniformed and groomed housekeepers. From time to time our field and operation managers also carry out the checking process to maintain the standard of cleanliness.
We are providing casual, unskilled and semiskilled manpower to various companies. Before deputing manpower to company they are properly screened by our staff. Their background in also checked and verified. They are briefed by the supervisor before they start their work. We take timely feedback from company about their performance.
We excel at placing the motivated, uniformed & well groomed Pantry or Office boy who are effective, fit our client's requirement, understand office culture, drive results and are expert in their field.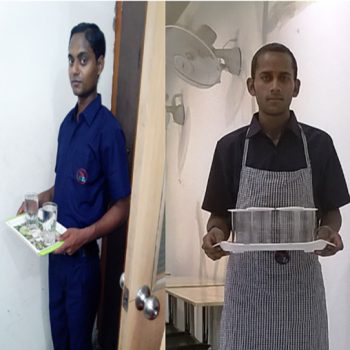 The GDA & Aaya plays a significant role in providing the right care to patients. Their job starts from Identify patients' care requirements, focus on their needs and act on them. Nurture a compassionate environment. Report on patients' needs or problems to nursing staff. Prepare patients for examinations, follow care regulations and standards. Work within and cooperate with other nursing teams. GTFMS appointed GDA & Aya's perform their core job with full dedication & care. GTFMS staff provide a very relaxed & friendly environment to the patient.